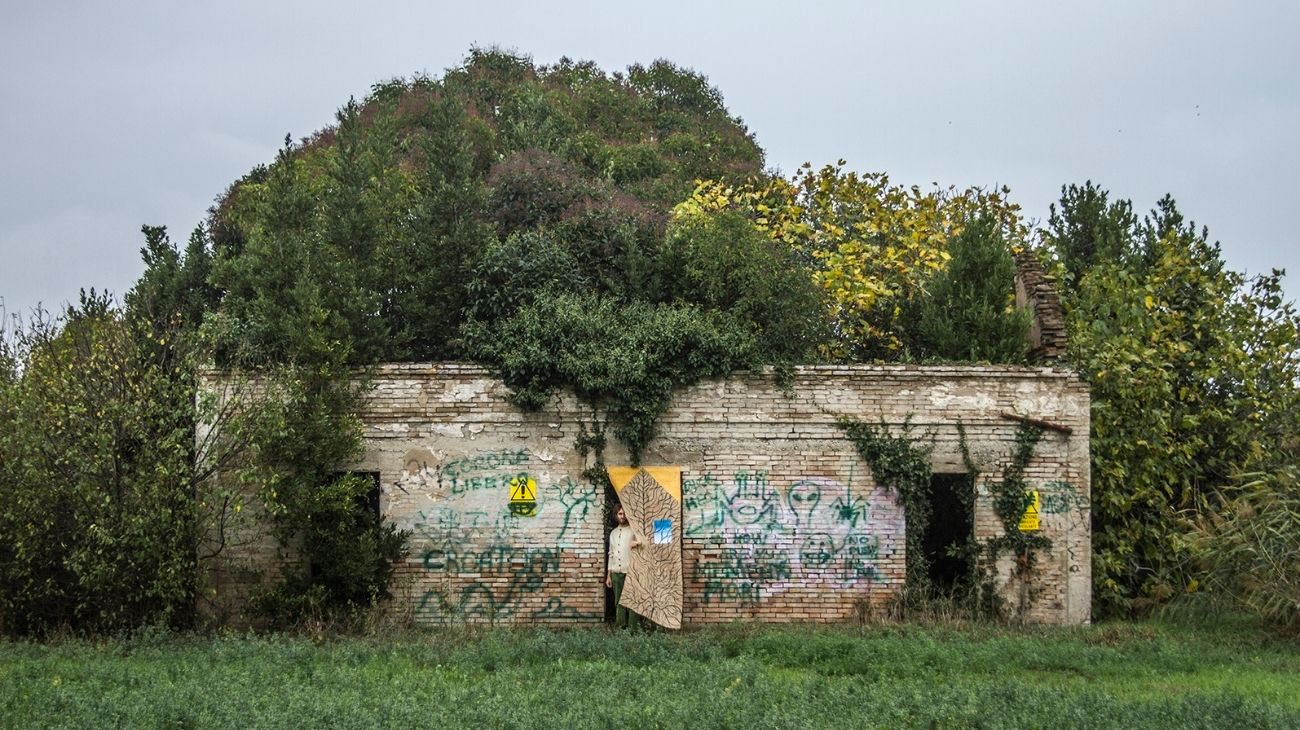 GOLA HUNDUN II/II
Interview with Italian artist Gola Hundun about his new project HABITAT: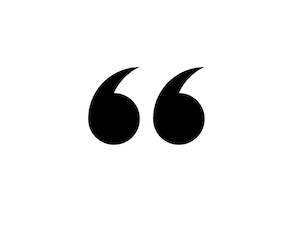 The natural kingdom has always influenced and guided the human imagination and continues and will continue to do so. The generating force of nature is an artistic act to some extent.
HABITAT is an ethological and metaphysical research on buildings originally built for human needs, neglected, and in some parts colonized by different living beings such as plants, animals or fungi, which may have transformed their space and shape, but which have maintained their original function. What is it that fascinates you about the recovery of space through nature?
Have you ever come across one of these hybrid places on your way? For me each time is a magical experience, the volumes that are generated by the meeting of the edges of the architecture with the organic vegetable forms are sculptures in all respects, bizarre and alive. For me, they are like temples of life. And when the original architecture is religious, disturbing echoes are created … These places already contain the whole concept of research, the use of the territory, the change of function from natural to anthropic and re-naturalized again, the passage of time. A very interesting aesthetic in my opinion. A tangible example of how the face of the beginning of the post-Anthropocene era could be: a simulacrum of a dystopian future in which the human being has recently disappeared. The interesting thing then is the experiential part, linked to the exploration of these places. These installations are accessible and can be visited, and everyone can absorb different details. After all, reality is a coexistence of details. The attentive eye will be able to see the black redstart's nest or the squirrel's lair within these structures. I also often have camera traps to capture all of this. These places represent the conjunction between the human world and the natural world, the point of contact between these two worlds that have been divided for too long. This is a concept that I have always tried to bring out in my research: the idea of coexistence that I am investigating specifically with the works of HABITAT.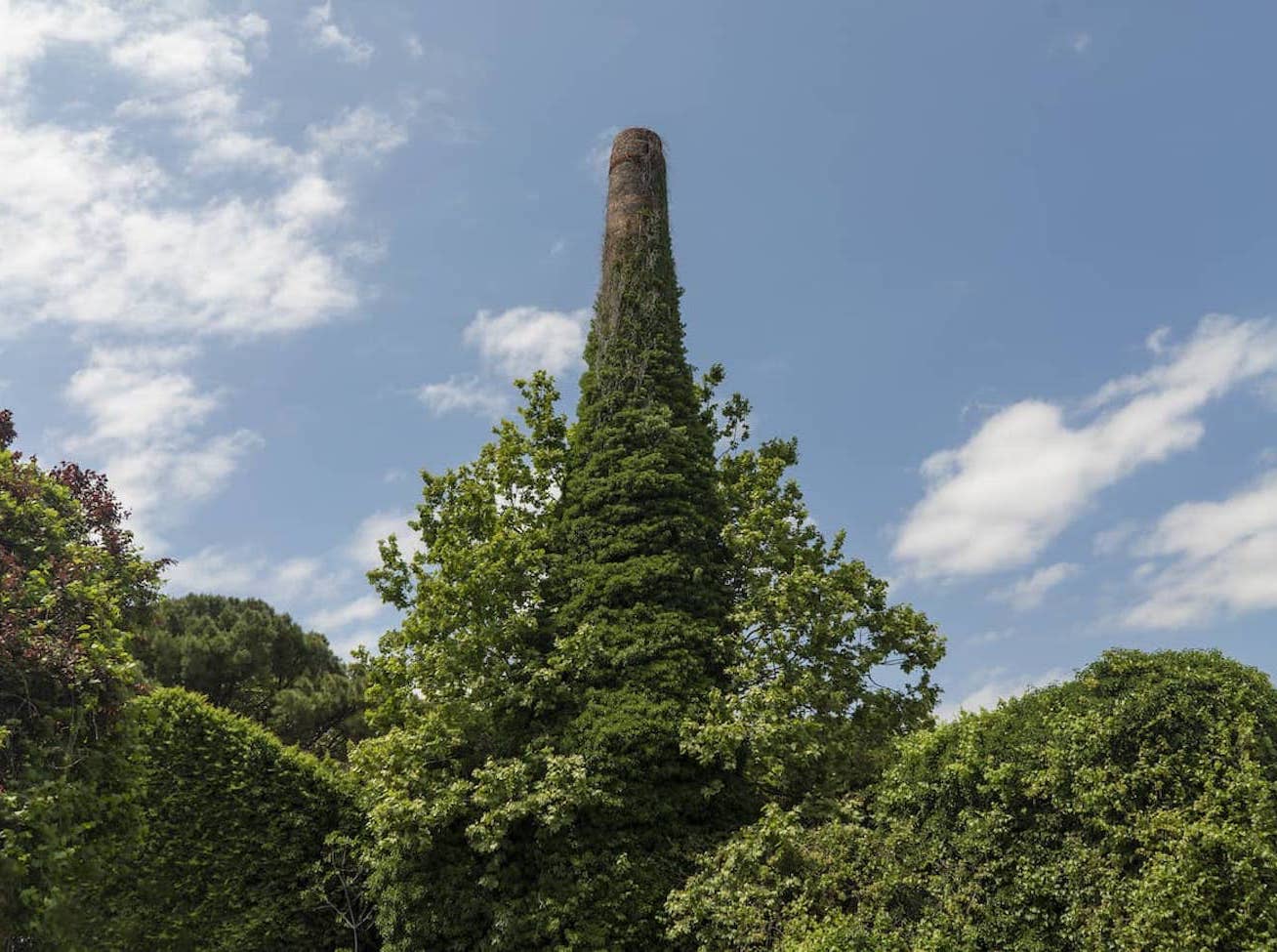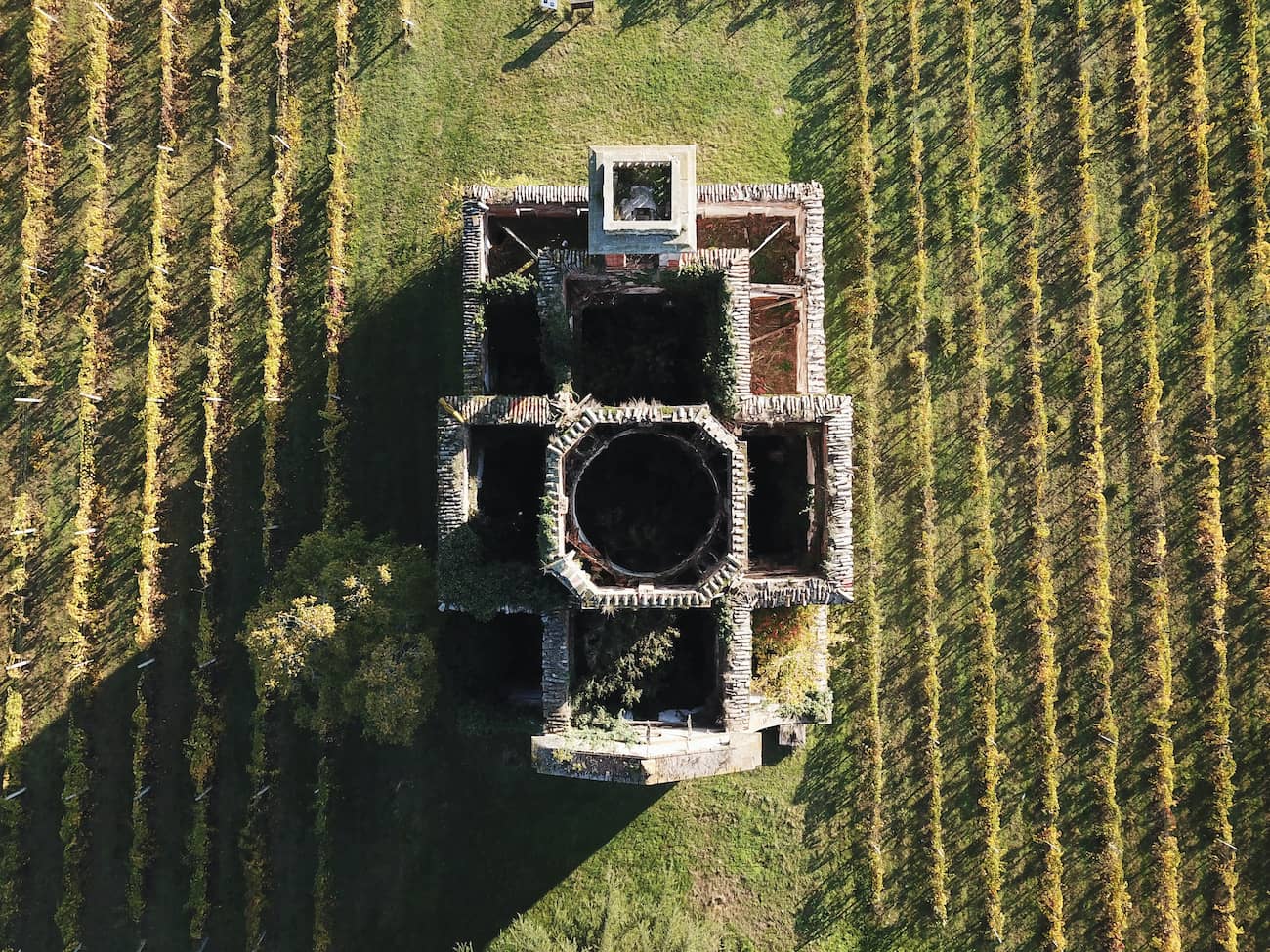 What is your goal with the HABITAT project? Do you want to document and inform, raise awareness and call people to action, or highlight and reflect man's dependence on nature? 
With HABITAT I hope to pursue all goals. I think that a conscious position also becomes inexorably active, and this historical phase in which changes are already taking place in the "equilibrium" within society and in the natural world needs more than ever a conscious, proactive action, both from below and from above. The desire is to precisely examine and transform the anthropocentrism that still today lies at the basis, often unconsciously, in most individuals, of our way of acting and thinking, because it has become an axiom intrinsic to human culture, especially in Western culture, which today is the reference culture. For all intents and purposes, man is an animal, not an alien or a machine, and as such he is part of the natural kingdom. It is absolutely nonsense, in my opinion, that we continue to act without taking this into account, the fact that everything is connected.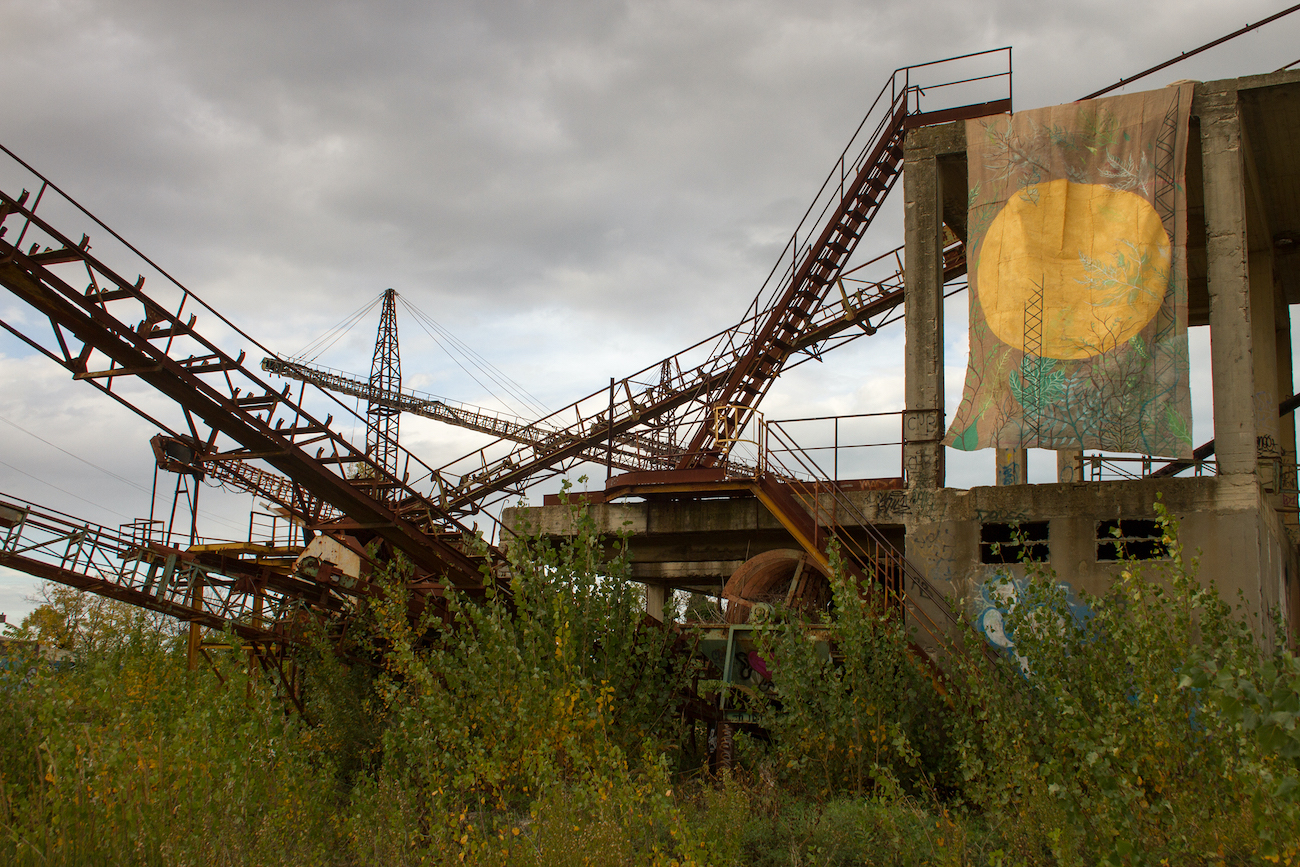 What is your methodical and organizational way of approaching the project? 
Unfortunately, the word methodical doesn't have much to do with me, ha ha ha. Sometimes I need a little more method, but I'm a fan of experimentation and constant change. However, by dint of exploratory missions in perhaps distant places, I am beginning to have a sort of modus operandi. Generally there is an inspection phase of the ruin of interest (noticed during a picnic or seen from the window of the racing car or even found on a mapping blog). Lately I have been referring to Inloco.eu, a project of "undecided spaces", a cultural association of Forlimpopoli, which is perfect for me as it is a mapping of ruins calibrated on Emilia Romagna, which for now is my main field of investigation. Having investigated its ruin, I remain in contemplation of its forms, and I understand how and if to intervene while respecting its sacredness; very often I opt for removable interventions, precisely because these places are magical for me and made perfect by generative chaos. In this phase, sometimes I position a camera trap to capture the animal life of the lost temple; animals become guides for the camera movements of the video takes that portray the mentioned ruin, as if the camera has become the animal that populates it.
Later I return to the ruin armed with tools, wall colors or banners for the intervention and accompanied by the other half of the HABITAT project, Johanna Invrea (aka Irana Credi), who is responsible for the photographic and video documentary part of the project, as well as being co-video director. Johanna's photos become not only documentary but also real artifacts in research that I have been exploring in recent months on brass prints and related oxidations.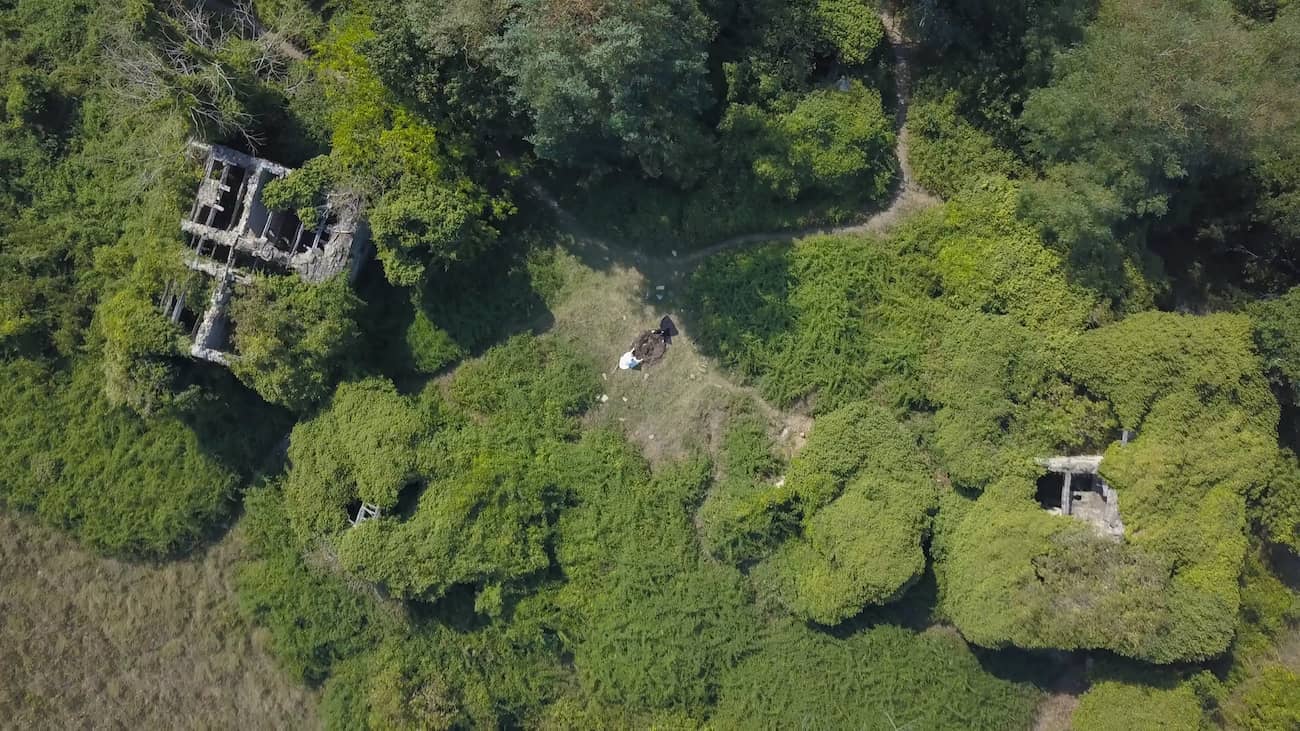 Would you describe your approach as more artistic, scientific, or environmentalist? 
Inevitably, I would say that it is a hybridization of the three; however, I would like to add that my curiosity about living beings, and even more their interaction, is driven by a certain fascination for life itself, understood as a generating force in its most magical and mysterious sense. In this sense I think that my work has an almost spiritual character, which is perhaps the most intimate and most original sense of my need to do, perhaps more than other things that are a bridge of contact with real space.
The wonder of the possibilities of existence, the fantasizing about what it might be like to live/coexist in another way in the world, or how it was during prehistoric times, or even before the Homo sapiens species developed … this is what often echoes between my eyes and my brain.
Do you also use natural or eco-friendly colors when doing murals or other works? 
For some time now I have felt the need to move away from synthetic colors for ethical reasons and for the continuity of thinking about what I actually produce. In 2015, I started preparing my own supports thus avoiding the use of rabbit glue in my canvases. For a year now I have been experimenting with eco-printing, the Australian printing technique that uses natural plant pigments by contact, both on canvas and paper. Lately, I have hesitantly started to paint with natural oil colors to replace the acrylics that until now have been the main material of my painting. Even for sculptures or installations I try to work with natural materials such as clay, reeds, branches, and fabrics, even if sometimes the need arises to precisely treat those materials that represent the brutalism of human construction to further emphasize the contrast … This is certainly a moment of change for me and of experimentation … after all, I have always approached my work through this sense of doing, and I could not live it otherwise. On the muralism side, I would like to start working more with natural colors, although to date there are no mineral solutions that are practical for my way of working and chromatically satisfactory for my imagination, but I hope that things will change, or I will have to self-produce my colors too 🙂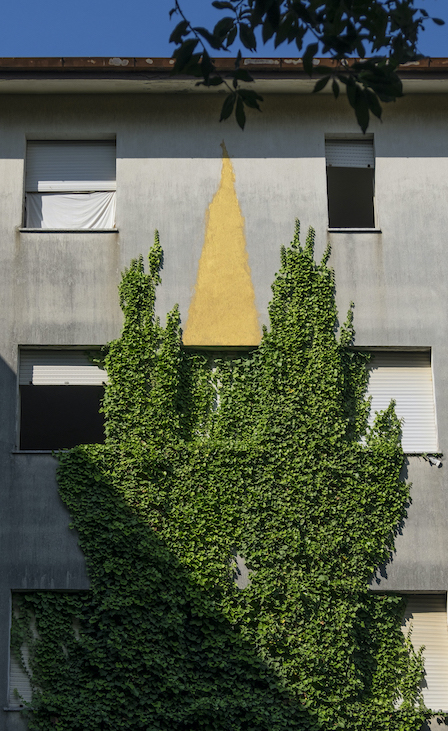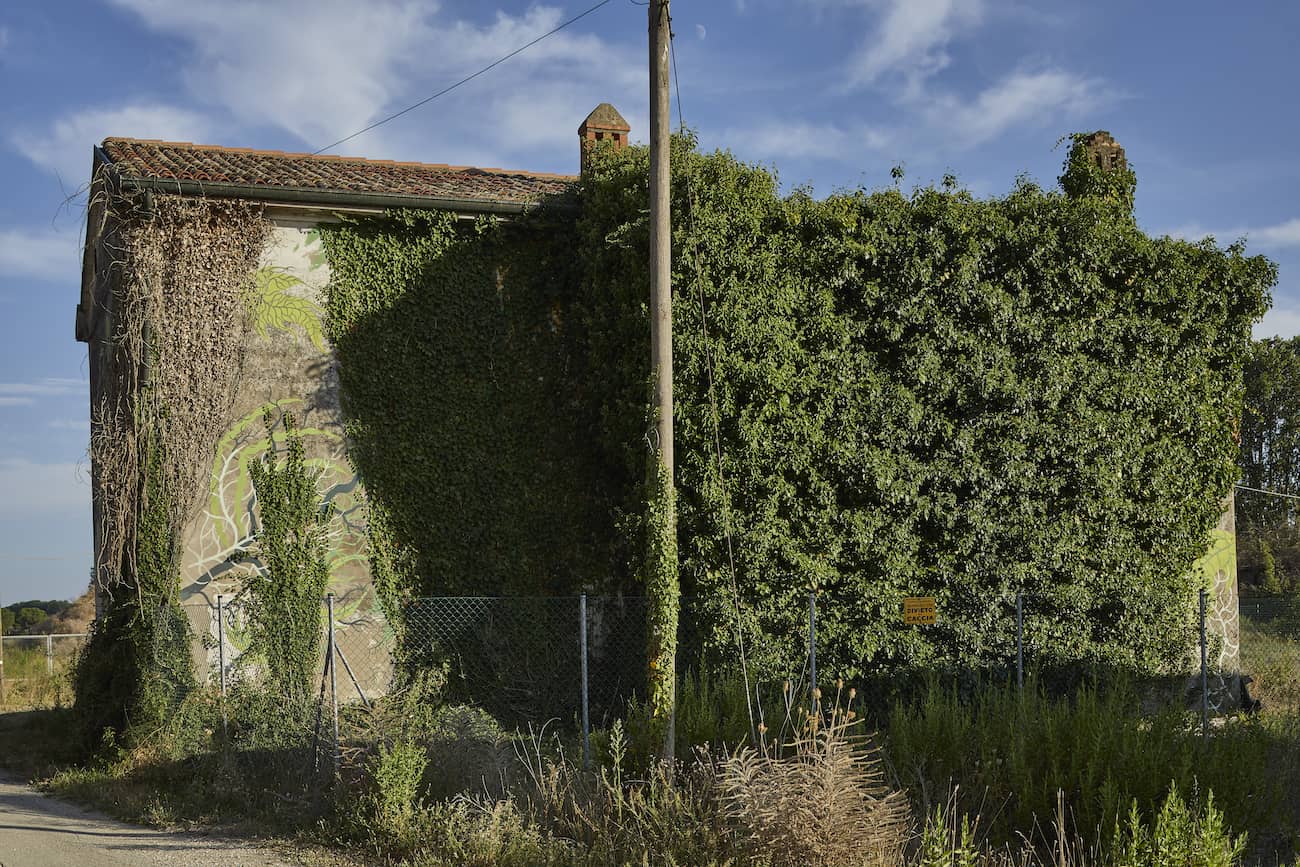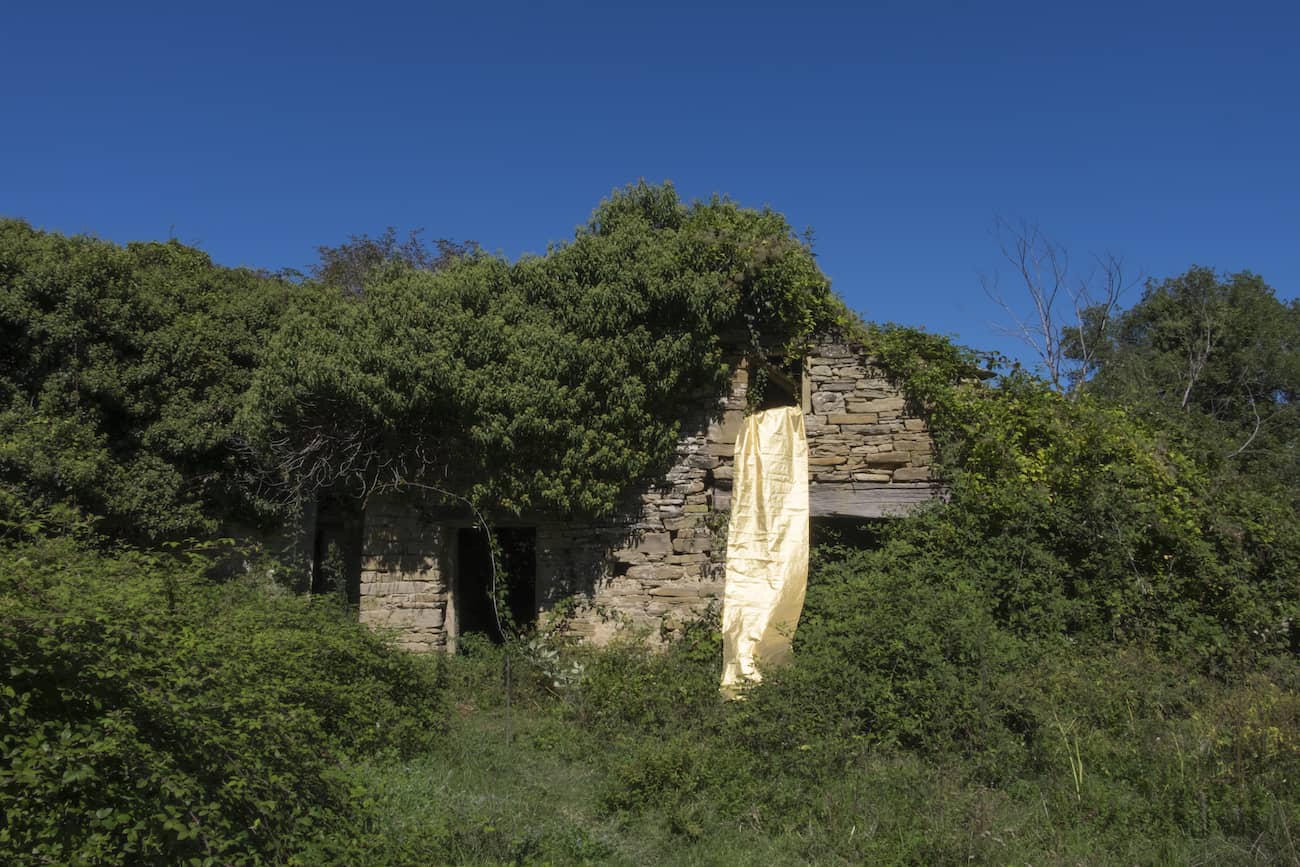 In addition to your work as a painter, you also create public installations that incorporate fibers, live plants, music, and live performances. Can you tell us a little more about what you have planned for HABITAT?
The urban part of the HABITAT project includes installations and murals that welcome the presence of living plants within them as a compositional element, as well as in combination with pictorial language on the facades using the vertical garden technique like Patrick Blanc (with relative nest-houses for different species of urban animals such as bats, birds, beetles…) and above all with the aim of facilitating the return of nature other than man within the anthropic space not only in an allegorical way but also in a practical way. The fronds and blooms of the installed plants are an interesting attraction for city insects and birds. I was able to see it with my own eyes as soon as I finished installing the first wall made in this technique last summer in Forlì, when a hummingbird butterfly arrived darting over privet blossoms, showing me a group of fluttering beetles. It was exciting!
Another important part of the HABITAT project is the film. The series of explorations and adventures around the buildings that have become something else will be condensed into a film made in collaboration with Johanna Invrea as co-director and filmmaker. The film will be a vision of a near-dystopian future, placed immediately after the end of the Anthropocene, with a specific look at the territorial reality of Emilia Romagna. We are also collaborating with Emanuele Volpondi for the drone shooting and with Tommaso Campana (Naturalist and environmental excursion guide) for macro shooting. The film is also becoming an excellent excuse to resume creating music and sound, a field in which I have not been involved for too long, despite myself. I will be personally involved on this front, obviously advised and supported by real musicians: Dimitri Reali and Paolo Baldini (Ponzio Pilates), Simone Marzocchi (Sibode dj), Francesco Bucci (Ottone Pesante).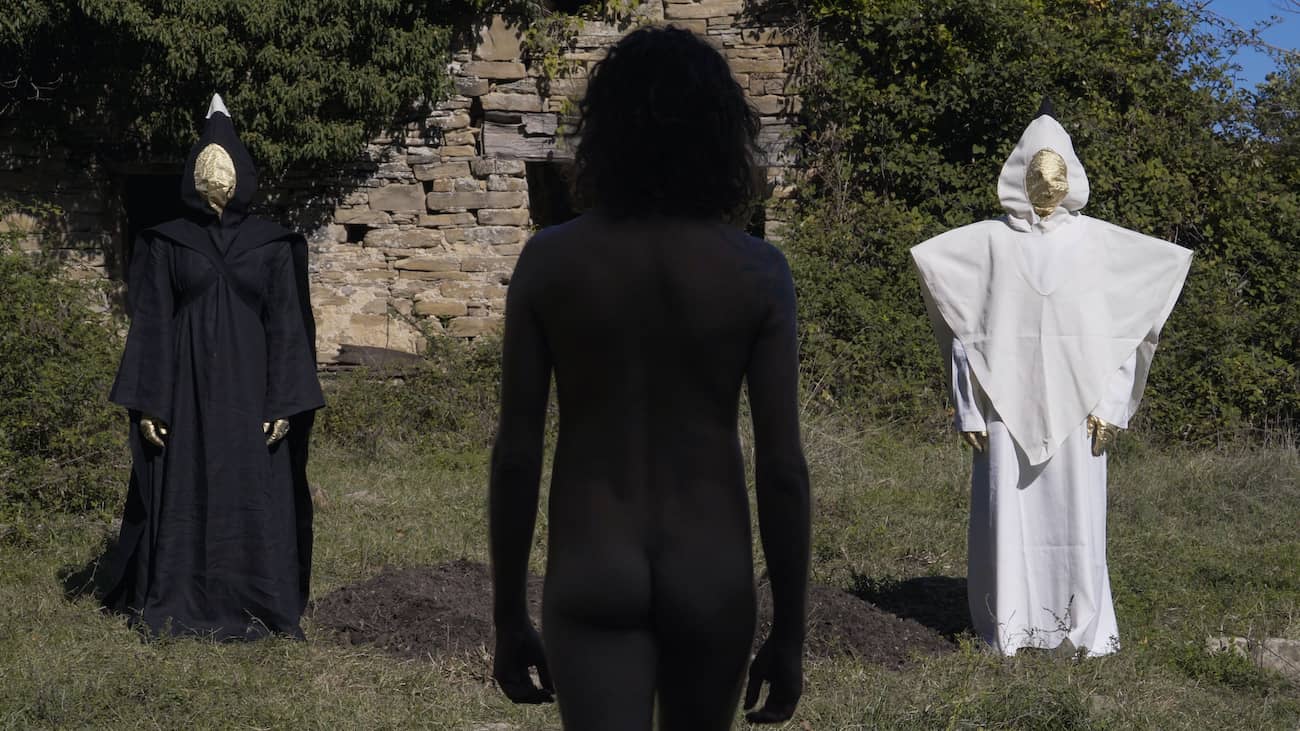 Do you believe in the symbiosis between art and nature? Do you think urban art can influence society?
The natural kingdom has always influenced and guided the human imagination and continues and will continue to do so. The generating force of nature is an artistic act to some extent.
I believe that one's surroundings, like one's own experiences and education, have a strong impact on the culture and evolution of each individual; therefore, I think that urban art also plays a fundamental role in this, and we muralist artists who have the privilege of being able to have such a powerful communication channel, enjoyed by many, also have an intrinsic duty to consciously use the facades to send a message, instead of decoration that will contribute to the endless grid of advertising and posters in the city.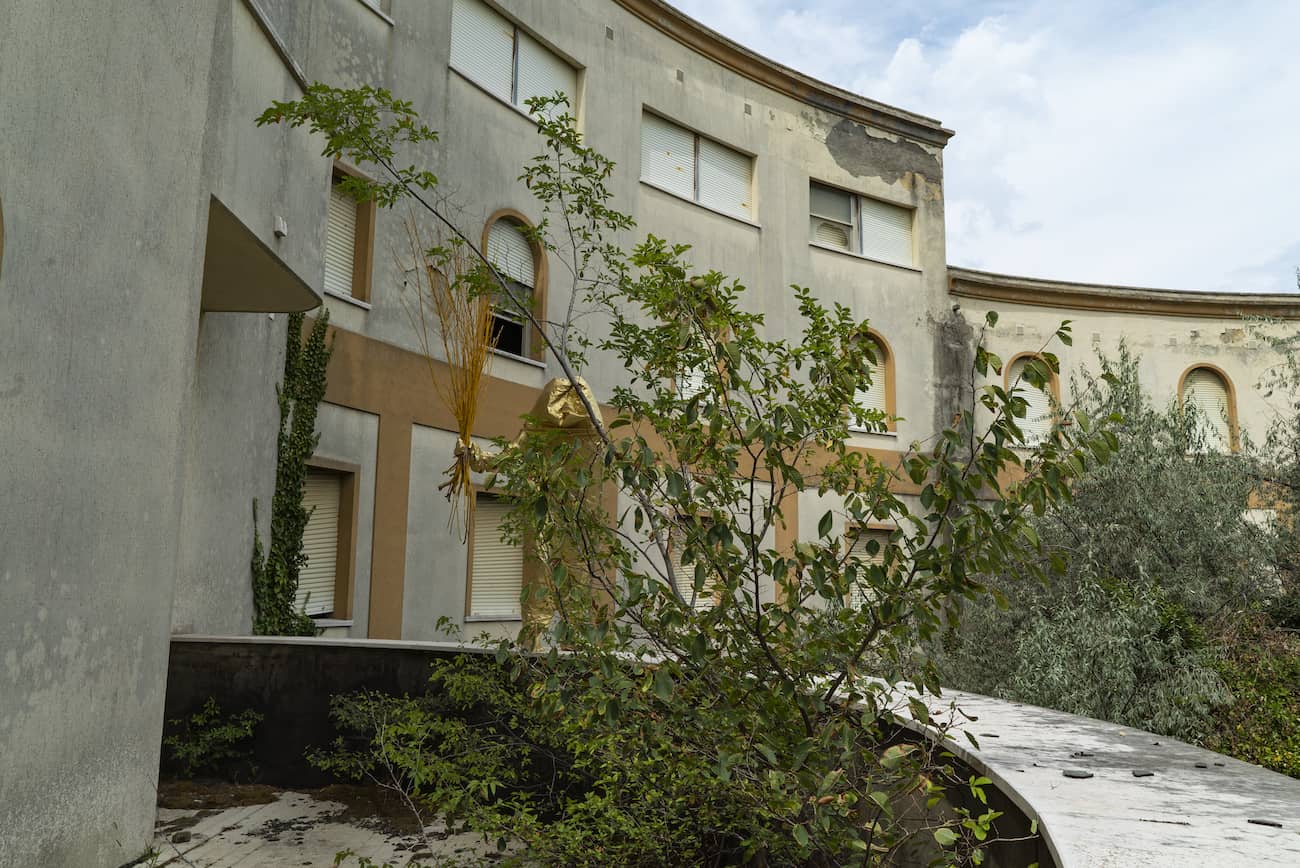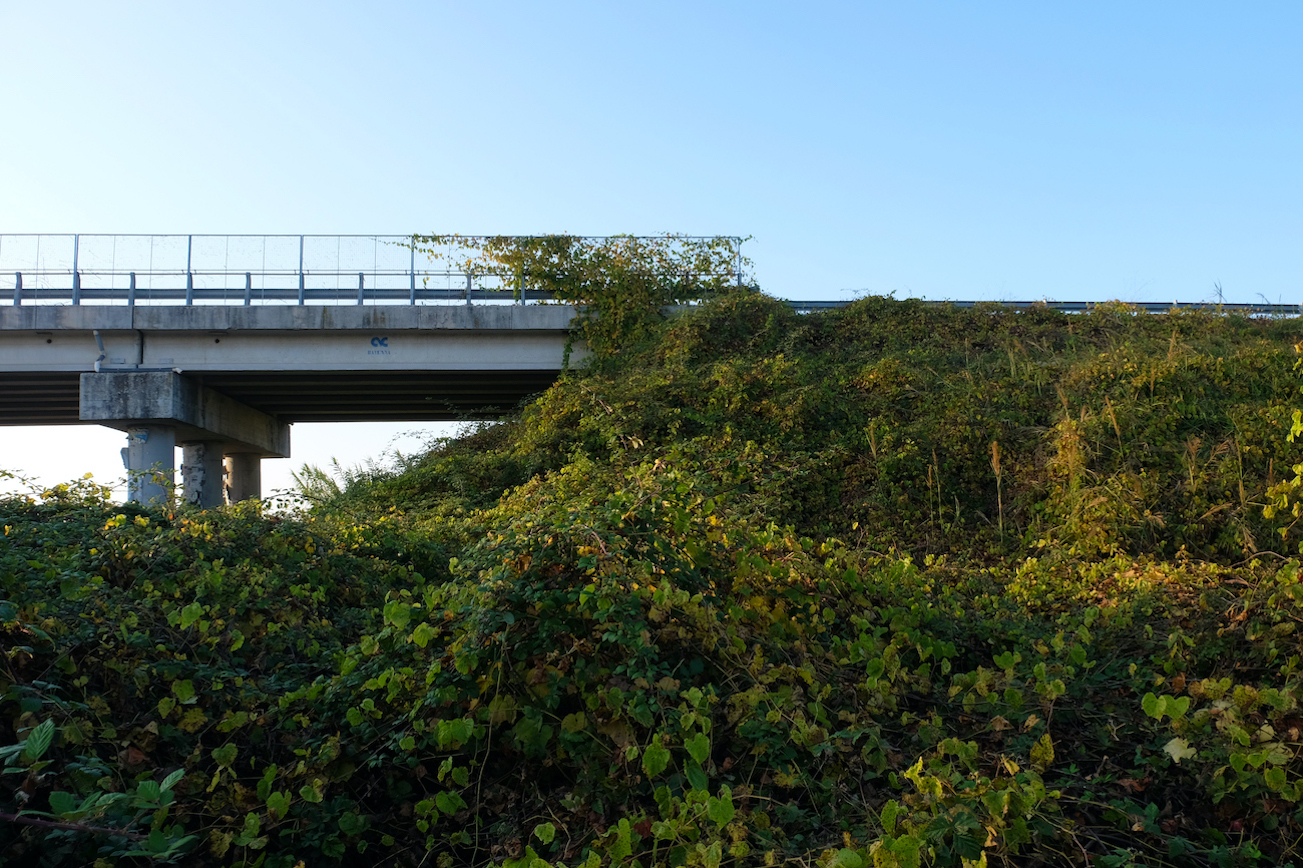 For all those who are now curious and want to see and know more about HABITAT: How is the project being presented this year? When and where we will have the opportunity to see your work?
2021 is full of challenges and new adventures! I will dedicate almost all of my production to HABITAT on a large scale: there will be a major intervention in Italy, a first major exhibition (which I am working on right now) and then we will leave (as soon as possible) for various international stages. Parallel to the artistic actions, particular attention will be paid to the formation of discussion panels on issues related to the project, with the active involvement of academics, technicians, and experts in architecture, landscape, and environment.
The stages and evolutions of the HABITAT project can be followed on my website and on Instagram. We also welcome reports and considerations on the subject from all!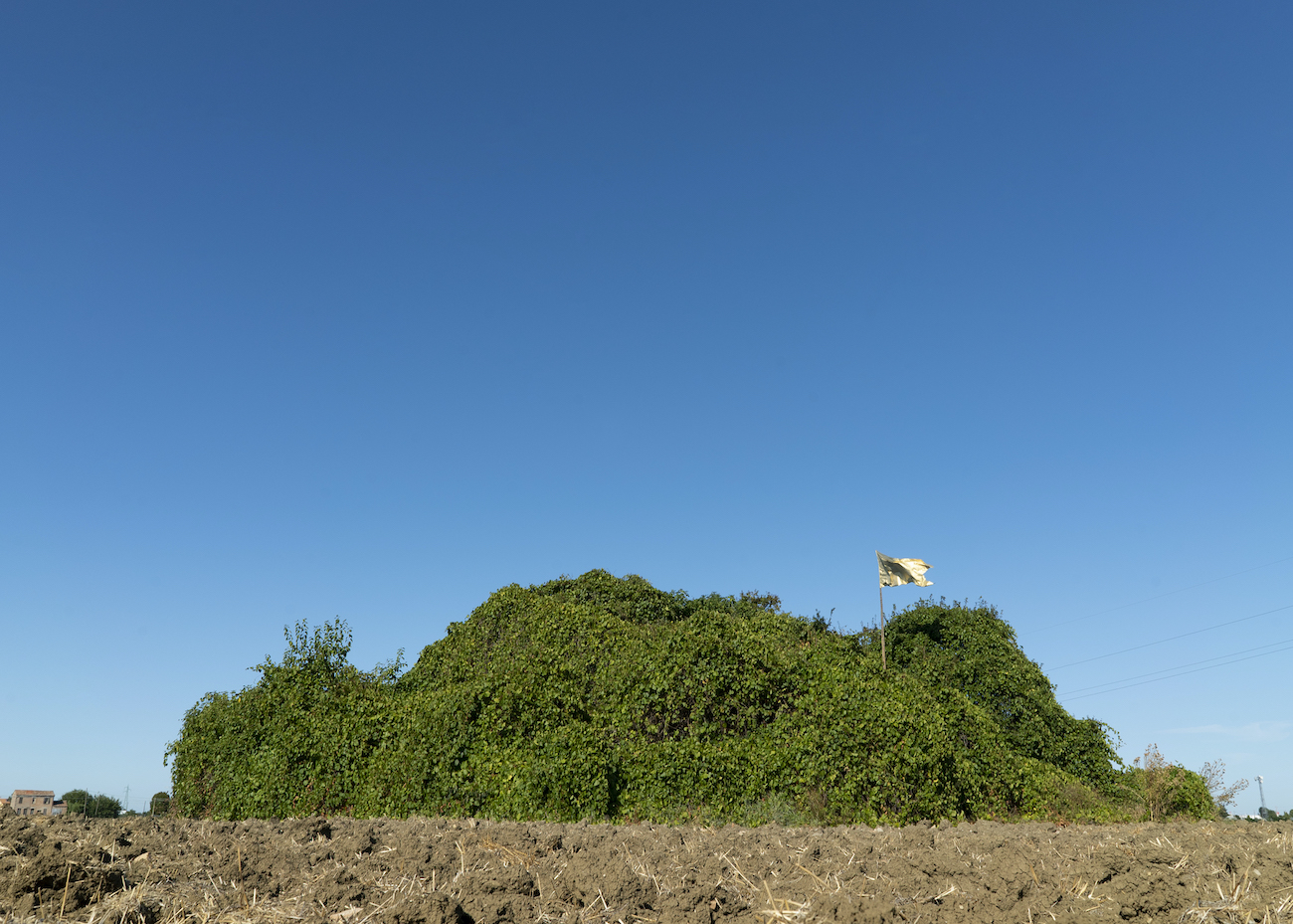 _______________________________________
Pictures © GOLA HUNDUN
March 2021